BIOGRAPHY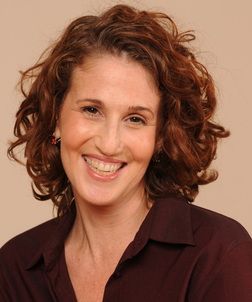 Born to a family of professional musicians and political activists, New York City based multi-instrumentalist, vocalist, recording artist, songwriter and teacher Laura Wolfe has been singing and making music her entire life, and offering sacred music for over two decades. Laura started singing professionally at the ripe age of five at Lake George Opera, where her mother Mimi Stern-Wolfe conductor, concert pianist and artistic director of
Downtown Music Productions
was employed. "Music shaped every aspect of my life, it was a life-line to joy in the midst of struggle. I think I sang before I even spoke. Being raised by activists I also understood that music was an essential part of bringing people together and giving us the fortitude to continue to reach for a just world. Naturally I was drawn to music that both uplifted and told the truth"
Laura Wolfe began singing sacred music at LaGuardia High School of Music and Art in New York City when she joined the school's famous Gospel Choir. "I know it seems like an unlikely pursuit for the child of Jewish lefties, but all the songs of the civil rights movement and for that matter so much of the popular music I love came straight out of Black Gospel Music" In the mid 90's she joined
Lavender Light;
the Black and People of all colors Lesbian and Gay Gospel Choir and was a featured soloist on their 2000 release "Light in the House".
Performing as a vocalist at venues as varied as Carnegie Hall and Tribeca Performing Arts Center with Lavender Light Gospel Choir, European Stadiums with the Broadway Road Production of the musical
Hair,
Laura Wolfe went on to make a name for herself as a singer and a songwriter. She played many of the key venues in New York City such as Joe's Pub, The Knitting Factory, The Bitter End, and Cornelia Street Cafe. Tracks from her 2005 independent release
SIREN
have garnered honorable mentions in
The Billboard World Song Contest
in 2006 and 2007
.
SIREN,
produced with Grammy award winner Steve Addabbo (Suzanne Vega, Toshi Reagan, Shawn Colvin) made the finals of NPR's "
All Songs Considered
", and has been supported by College Radio Airplay on over 200 stations and 4 continents. In 2007 she was commissioned to compose music for Choreographer
Olivier Tarpanga
and his premier
Visages
performed with the Connecticut Ballet.
In 1998 Laura Wolfe began a focused meditation and chanting practice, which ignited her love for the sacred music of India and chanting Sanskrit mantras. "In truth growing up in the East Village in the 70's influenced my love of Indian music and philosophy, and my cousin being a Sanskrit scholar was of course also a big influence". Returning to her first musical instrument, the violin, Laura Wolfe has played with such American kirtan notables as WAH, Dave Stringer, Ananda Rasa, and the Kirtan Rabbi. Her 2012 release
Mantra
combines her passion for offering sacred music with her gifts as a violinist, harmonium player and vocalist. Laura has offered kirtan at
Unity Space
with frequent collaborator and friend Marfil "Lakshmi" Delgado of
Lakshmi Latina Music.
"After singing the sacred music of so many traditions I felt it was time to come home to my Jewish roots. Even though I was raised secular I have always been culturally identified as a Jew and proud of the rich heritage I was born into". Fulfilling her longing for Jewish community Laura Wolfe is currently employed by New York City's progressive, fully egalitarian Renewal Synagogue
Romemu
where she
plays klezmer style violin and dovens (yiddish for prayer) as a core ensemble member of the Romemu Band. She is thrilled to be part of the Romemu community, and will continue supporting ecstatic musical prayer for many years to come.
---
LINKS
| | |
| --- | --- |
| Organizations Collaborations | Musicians Friends |